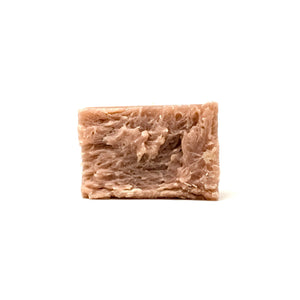 Recharge Handmade Soap
Regular price
$14.00
$0.00
Introducing the refreshing and uplifting Recharge Handmade Soap, featuring a blend of citrus and spearmint essential oils and moisturizing aloe. Made with high-quality plant-based oils such as coconut, extra virgin olive, sunflower, and castor, as well as rose kaolin clay, this soap is free from harsh detergents and additives. Each approximately 6oz bar is carefully hand-poured and cut, ensuring the utmost care and quality. 
Handmade fresh in small batches in the USA, Recharge Soap uses only natural and organic ingredients, making it cruelty-free, paraben-free, and free from preservatives or artificial fragrances and SLS. Enjoy the invigorating scent of grapefruit, spearmint, sweet orange, Rosalina, frankincense, and aloe, combined with the nourishing benefits of red French clay. Start your day off right with Recharge Soap!
---
Share this Product
Great skin soap
This is a wonderful soap. I have bought before and will buy again.
---
More from this collection