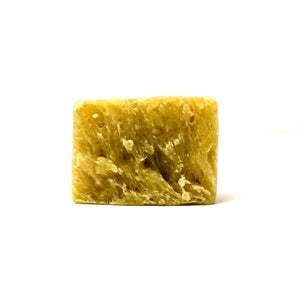 Ashwagandha & Argan Handmade Soap 3 Pack
Regular price
$39.00
$0.00
Our Ashwagandha & Argan Soap is back in stock and better than ever!
Get ready to experience the revitalizing and balancing benefits of this amazing soap!  Packed with antimicrobial properties and antioxidants from Ashwagandha, and enriched with rejuvenating geranium essential oil, this soap is the perfect option for aging or acne-prone skin.  Plus, the acidity level of Argan is similar to the skin, making it an ideal option for nourishing, cleansing, and protecting your skin, promoting a healthy and balanced complexion.  Don't miss out on this amazing opportunity to pamper your skin with a luxurious bar of soap! 


This listing is for 3 bars of soap 
Store your soaps on a rack that allows air circulation from all sides to maintain freshness. To extend the life of the soap, consider cutting each bar in half.
This soap is made from a combination of top-quality plant oils, such as coconut, olive, sunflower, and castor. It boasts a distinct fragrance that's carefully crafted using premium essential oils. It's free from harsh detergents and additives, and each bar is meticulously hand-poured and precisely cut to a weight of 6 oz before water evaporation. 
Ingredients:
coconut oil, olive oil, sunflower oil, sodium hydroxide, water, castor oil, Argan oil, geranium essential oil, grapefruit essential oil, patchouli essential oil, ashwagandha powder
Handmade fresh in small batches in the USA using natural and organic ingredients!
Cruelty Free, Paraben Free, NO preservatives or artificial fragrance, SLS free
---
Share this Product
great product
It's wonderful...love the feel and scent of them all. thanks so much.
Soap
Good quality. Very strong scent. Just thought I would mention it for people susceptible to allergic reaction. I enjoy it.
Love
I love this soap! It arrived quickly, does not dry my skin, and smells amazing.
Wonderful! The perfect soap for sensitive skin.
I bought this soap for my husband and my children, all of whom have sensitive skin. Not only does this soap not irritate their skin, it moisturizes beautifully and the fragrance is heavenly. It's a huge hit in my house.
Amazing product
I was feeling a little down the other day and decided to "surprise" myself and use one of the new soaps I had purchased recently. I am so glad I chose this one! It smells amazing - not too strong, very pleasant and refreshing. And the scent lingers on my body afterwards too, which is really nice. This bar of soap is huge and lathers up surprisingly well! Thank you for making this soap. It's been a rough year for everyone and the small joy of getting to use and smell something so yummy is a nice thing to experience each morning.
---
More from this collection