The Puro Promise
All products are handcrafted and developed, fresh in small batches, in the USA by a Certified Clinical Aromatherapist and Master Herbalist using natural and organic ingredients.
Always Cruelty Free, Paraben Free, SLS free and Palm Oil Free
Absolutely NO detergents, NO preservatives and NO artificial fragrances or colors
---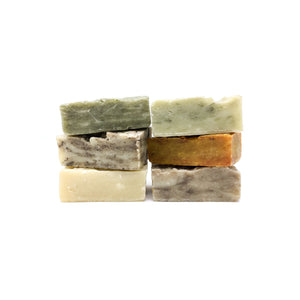 The Soap Bundle
Bundle your soaps and save! 
This bundle includes 6 bars of randomly selected soap. 
If you'd like to choose your scents, you can purchase 6 -11 bars individually and use the coupon code SOAPBUNDLE for 15% off your order
12+ bars of soap, use the coupon code ULTIMATESOAPBUNDLE for 20% off your order.
Each bar in the soap bundle is discounted and is shipped free via USPS priority!
All bars are made with high-quality plant-based oils, including coconut oil, olive oil, sunflower oil, castor oil, natural colorings, and essential oils for scents. All soaps are free of harsh detergents and additives. Non- GMO, cruelty-free, and vegan. All bars are hand poured and cut with care, approximately 6oz each. 
Handmade fresh in small batches in the USA using natural and organic ingredients!
Cruelty-Free, Paraben Free, NO preservatives or artificial fragrance, SLS free, Palm Oil Free
Full details →
Blog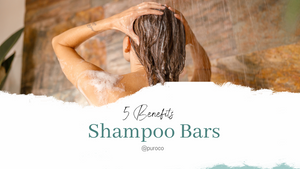 What is a shampoo bar? Shampoo Bars are hard bars of soap that you can use in place of conventional liquid shampoo bars. Our shampoo bars are specially formulated to...