The Puro Promise
All products are handcrafted and developed, fresh in small batches, in the USA by a Certified Clinical Aromatherapist and Master Herbalist using natural and organic ingredients.
Always Cruelty Free, Paraben Free, SLS free and Palm Oil Free
Absolutely NO detergents, NO preservatives and NO artificial fragrances or colors
---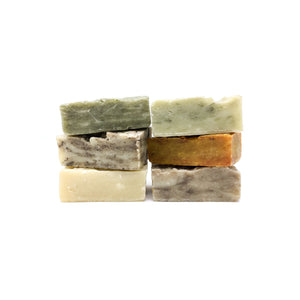 The Soap Bundle
Bundle your soaps and save! 
This bundle includes 6 bars of randomly selected soap. 
Each bar in the soap bundle is discounted and is shipped free via USPS priority!
All bars are made with high-quality plant-based oils, including coconut oil, olive oil, sunflower oil, castor oil, natural colorings, and essential oils for scents. All soaps are free of harsh detergents and additives. Non- GMO, cruelty-free, and vegan. All bars are hand poured and cut with care, approximately 6oz each. 
Handmade fresh in small batches in the USA using natural and organic ingredients!
Cruelty-Free, Paraben Free, NO preservatives or artificial fragrance, SLS free, Palm Oil Free
Full details →
Soap Box Subscription
I love your products! I am very impressed with the quality of your soap and alway look forward to the arrival of each box
Soap Subscription Box
Love this!
Such a great way to try new soaps that have ingredients you can actually pronounce! The variety & scents are wonderful! It's like Christmas 4 times a year!
Soap Subscription Box
Wonderful soaps!!
I love these soaps!! I always look forward to this subscription box. I love that these soaps are good for our skin with few and wholesome ingredients!!!!
The scents are wonderful. I love all the products I have gotten from Puro Co. :)
Soap Subscription Box
great product
It's wonderful...love the feel and scent of them all. thanks so much.
Ashwagandha & Argan Handmade Soap 3 Pack
Soap
Good quality. Very strong scent. Just thought I would mention it for people susceptible to allergic reaction. I enjoy it.
Ashwagandha & Argan Handmade Soap 3 Pack
A great product
I am always looking for anything that will repel biting insects. Repel Oil Roller is easy to apply without a lot of mess. For me, it is very effective in preventing mosquito bites. I happen to be a mosquito magnet. I always have one of the vials in my pocket.
This is a great product. If anyone is trying to get away from using deet containing products, you should give this a try.
Repel Oil Roller 10ml
In love
Love the fragrance of this soap. The size is great to cut in half & use. Love the eco-friendly packaging, too.
Orange & Calendula Soap 3 Pack
Full shiny hair
This shampoo plumps my hair. I wash once a week and my hair stays full and shiny the whole week and I don't have to style every day. I don't use styling products but my style holds with minimal touchups and makes my scalp feel good.
Black Seed Oil Shampoo Bar Soap
Never thought I'd use the words love and soap in the same sentence, but
I do love this soap. It doesn't dry my skin and leaves a soft scent and I feel clean. I will buy again.
Orange & Calendula Soap 3 Pack
Sample soap review
Wanted to try shampoo bar and one was included.Only one tried so far.Very pleased with the way my hair looked and felt.I am sure the others will be just as good.
Travel Size Sample Pack
Love it!
Great in my hair. Even better on my face. It's so moisturizing. I don't take it out of town and boy can I tell the difference.
Rosemary Shampoo Bar Soap
Soap Galore
I have enjoyed the soaps so far. I have used the black seed for my hair and it did fine. I have used the orange citrus and it is also great.
Travel Size Sample Pack
Great Stuff
The Lip glass is fine, a great product!
Cocoa Butter Lip Balm
Turmeric and Sea Buckthorn soap
I was pleasantly surprised how lovely this soap was in the shower. It doesn't take much to get a creamy lather and the smell was not overwhelming. I will definitely purchase this scent again. Nothing better than homemade soap with no harsh chemicals.
Turmeric & Sea Buckthorn Oil Handmade Soap 3 pack
More cost effective and less paper/fuel used per bar to deliver
Better idea to combine shipments. Love the different fragrances.
Unfortunately will have to discontinue due to personal budget constraints
Soap Subscription Box
Blog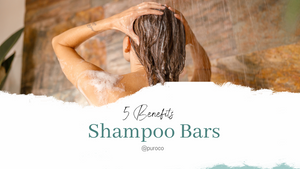 What is a shampoo bar? Shampoo Bars are hard bars of soap that you can use in place of conventional liquid shampoo bars. Our shampoo bars are specially formulated to...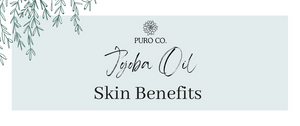 Jojoba Oil is rich in beauty-boosting vitamins A, E, and D, antioxidants, and fatty acids. Jojoba is also naturally antibacterial, anti-fungal, antiviral, and anti-inflammatory. The oil can be used on...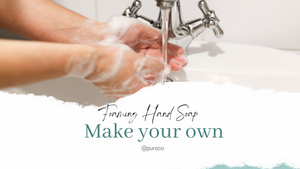 I love making soap, but I find it easier to use a pump style liquid soap for hand washing. This is the process that I use, which creates a moisturizing soap...