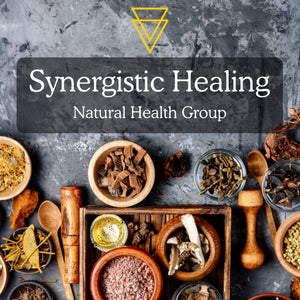 Synergistic Healing: Natural Health Group
Regular price
$49.97
$0.00
All things herbs, essential oils, supplements, and natural health!  This group is meant for health advocates and wellness enthusiasts who want to discover ways to incorporate natural remedies into their practices. 
As a Certified Clinical Aromatherapist, Dietary Supplement Specialist, and herbalist, I have created this group to empower you on your healing journey. You will learn how to use herbs, essential oils & supplements effectively and confidently without all the guesswork of googling and sorting through conflicting information.
All the recommendations and resources provided are evidence-based approaches with safe and effective practices provided. This allows us to get laser-focused and use the tools that are the most effective. 
This group is for:
👩‍⚕️ Health coaches and wellness professionals who want to add another level to their business with herbs and essential oils.
👩‍👧‍👦Moms who want to have a resource center to go to when their kids get sick.
🙋‍♀️Anyone who's tired of searching google for natural health remedies that only leave them more confused.
What you'll get - instant access to:
Ebooks - Cooking with Herbs and Essential Oils, CBD - Just the Facts, Cleaning with Essential Oils, Adaptogens,  ++

Guides - Summer Skincare Guide, Essential Oils for Productivity Guide ++
Courses - Herbal Skincare, Aromatic Anchors ++
Early access to new digital products before they are available anywhere else 
Product Reviews- See what products I've tried, used, loved, or didn't work. 
As a member, you'll also receive an exclusive coupon code for 20% off purchases made at Puro Co.
In this group, I use my background as a Certified Clinical Aromatherapist, Herbalist, and Dietary Supplement Specialist to create educational resources that inspire people to regain their health and make informed decisions using the most current evidence-based scientific research.
Access is available through Synergistic Healing facebook group. If you do not currently use facebook but are interested in our membership please email directly at kristyn@puro.co
Membership is billed annually.
---
Share this Product