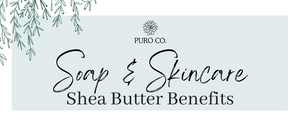 • Kristyn Bango • anti-aging • anti-inflammatory • shea butter • skincare • soap
Shea Butter is a personal favorite at Puro Co. I use it daily, and I love adding it to our soap for its exceptional softening and moisturizing properties. Shea butter is ideal for sensitive or easily irritated skin because of its moisture and emollient properties. Find out why we love this ingredient so much. 
---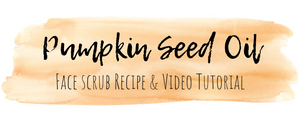 • Kristyn Bango • alpha hydroxy acids • Anti Aging • anti-inflammatory • antioxidants • DIY • Essential Fatty Acids • free radicals • hydrating • minerals • moisturizing • Natural Skin Care • nutrients • oil • organic skin care • pumpkin • pumpkin seed oil • recipe • skin • skin radiance • vitamins
The benefits of pumpkin seed oil and a quick and easy pumpkin seed oil face scrub tutorial. 
---
• Kristyn Bango • anti inflammatory • balm • calendula • flowers • herbal remedies • herbs • home remdies • inflammation • infusion • marigold • natural • natural health • precautions • puro co • relief • remedies • safety • usage

If you've followed us or used any of our products, you can probably tell that I love Calendula. It is one of my favorite herbs that I use the most in my day to day life and in the products I make for Puro Co. I thought that it's important to share as much information about this amazing herb as I can. Below you'll find some reasons why it's an essential herb for everyone trying to lead a natural lifestyle.