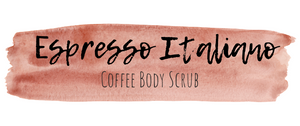 • Kristyn Bango • beauty • body scrub • coffee • coffee scrub • espresso • essential oil • exfoliate • green beauty • men • scrub • women
I love the aroma of coffee and have been making this homemade body scrub for many years for personal use for my family. It's so simple that I wanted to share the recipe with you too. Enjoy! Be sure to check out our Espresso Italiano Soap Bar as a great companion to this scrub!  Ingredients 1/4 cup sea salt 1/4 cup organic white sugar 1/2 cup organic brown sugar 1/4 cup oatmeal, finely ground 2 tsp apricot oil 2 tsp shea butter 2 tsp espresso, finely ground 5 drops coffee essential oil (optional) Directions Combine sugars, salt, and oatmeal in...
---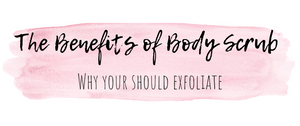 • Kristyn Bango • beauty • diy • exfoliate • natural • Natural Skin Care • salt scrub • scrubs • sea salt • skin • sugar scrub
Exfoliation is a vital part of your skin care routine that is often overlooked. When we experience dry skin, all the moisturizer in the world won't help if you're applying it to the flaky, dead skin. Exfoliating on a regular basis helps to slough off the dry, dead skin on the surface and get to the new skin underneath. I like to use exfoliators as a treatment, one to two times per week to help keep my skin looking fresh and bright. Exfoliators like finely ground oatmeal are gentle enough to be used daily. Making exfoliators lets you get a...
---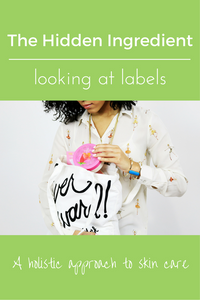 • Kristyn Bango • Anti Aging • aromatherapy • beauty • carrier oil • choosing • exfoliate • green • green beauty • homemade • hydrating • natural health • Natural Skin Care • nutrients • organic skin care • skin • skin care • skincare • soap
We are conditioned to look at labels on our food but have you ever thought about looking at the ingredients on your soap, moisturizer or makeup.
---
• Kristyn Bango • beauty • diy • dry skin • essential oil • first aid • green beauty • natural • oily skin • sensitive skin • skincare • travel • volatile oil
My family and I just returned from a 9 day trip down to Williamsburg and Virginia Beach, Va. When traveling with kids and staying in hotels there are a few things that I always have with me. Here is a list of the top 13 first aid and beauty items that were in my bag.