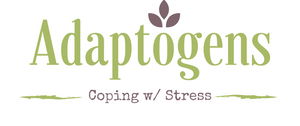 • Kristyn Bango • adaptogen • astragalus • herbalism • holy basil • natural • stress • stress relief • tulsi
Adaptogen herbs help us adapt to changes and stress caused by physical, biological, emotional, and environmental factors. They can assist in restoring balance within the body and help us defend against both chronic and acute stressors.
---
• Kristyn Bango • anitviral • anxiety • bee balm • bees • gardening • heralist • herbal • herbal remedies • herbalism • herbs • infusion • insomnia • lemon balm • loose leaf • natural • natural health • precautions • relief • remedies • safety • tea • usage

Lemon Balm (Melissa officinalis) is a 
sweet scented member of the mint family.
 This herb is an easy to grow perennial that does well in zones 4-9. Lemon balm is native to the eastern Mediterranean and western Asia regions. The name Melissa is derived from a greek word meaning bee leaf, due to honey bees fondness to this plant. 
It is said in ancient Greece sprigs of lemon balm were placed into beehives to attract wandering honeybee swarms and around the outsides of hives to prevent bees from swarming.