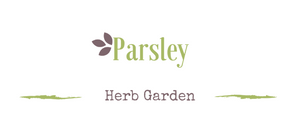 • Kristyn Bango • growing • herb • medicinal • parsley
Parsley (Petroselinum crispum) is native to the Mediterranean region which is apparent in its common use among Greek and Italian dishes.
Growing:
Pasley us often seen in curly leaf and flat leaf varieties. It can be grown in a large pot inside on a window sill with partial morning sun or outside.