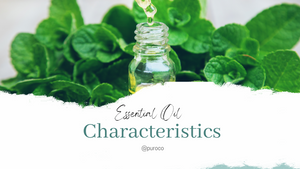 • Kristyn Bango • aromatherapy • dosing • education • essential oil • essential oils • inhalation • precautions • puro co • safety • undiluted oil • usage • volatile oil
It seems like essential oils are everywhere these days, and their popularity is growing like wildfire. In 2007, when I started making soaps, I didn't know anyone using essential oils in their daily life. In my experience, they were mostly the things of hippies, spa, and the occasional soaper. Today I think most of us can think of at least one person who uses essential oils or sells them. As the home use of essential oils increases and people become more interested in natural health, we see growing information on how to do that.
---
• Kristyn Bango • bug bites • dosing • education • foraging • heralism • herbal wash • herbalist • herbs • home rememdies • inflammation • natural health • plantain • poultice • precautions • puro co • relief • remedies • safety • usage
Plantain (Plantago major) is a common backyard weed that grows pretty much everywhere. It's right up there with dandelions. Most of you probably see it every time you are outside in the warmer months and may not even realize what it is. Although perceived as a pesky weed its actually  a very handy little herb to recognize as its uses are numerous and may be helpful for various issues encountered while out in nature.