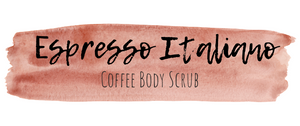 • Kristyn Bango • beauty • body scrub • coffee • coffee scrub • espresso • essential oil • exfoliate • green beauty • men • scrub • women
I love the aroma of coffee and have been making this homemade body scrub for many years for personal use for my family. It's so simple that I wanted to share the recipe with you too. Enjoy! Be sure to check out our Espresso Italiano Soap Bar as a great companion to this scrub!  Ingredients 1/4 cup sea salt 1/4 cup organic white sugar 1/2 cup organic brown sugar 1/4 cup oatmeal, finely ground 2 tsp apricot oil 2 tsp shea butter 2 tsp espresso, finely ground 5 drops coffee essential oil (optional) Directions Combine sugars, salt, and oatmeal in...
---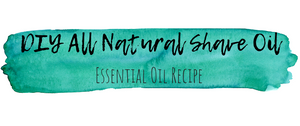 • Kristyn Bango • clove • diy • essential oil • lavender • men • natural • oil • rosemary • shave • shaving • women
Making your own shave oil is quick and easy! This recipe has anti-inflammatory and antimicrobial properties which makes it great if your struggle with razor burn or bumps. It's also extremely moisturizing so it leaves your skin feeling soft and smooth.  Start with:  2 oz. calendula infused olive oil Option 1 12 drops lavender essential oil 6 drops chamomile essential oil Option 2 10 drops lavender essential oil 5 drops rosemary essential oil 3 drops clove essential oil Combine essential oils and carrier oil in a dropper bottle. Use shave oil to replace standard shaving cream or soap. Place a...